Nick Griffin expelled from British National Party
Note: Griffin made a speech in Dover last weekend at the Support Our Truckers protest, attended by the the NF, the SEA, the East Kent Patriots, and others, alluding to the fact that he would be kicked out of the BNP if he kept hanging around street fascists and openly neo-Nazi groups. A Vice article, found here, on the protest quoted Griffin to have said: "I'm very happy to stand here with people from all parties, I don't want people pretending with one party or the other. You know who I'm with, the British National Party, until they expel me for standing with some of you lot. You know who I am. I'm here, I appreciate every single one of you for coming very long distances to stand up for our cause." Speculating, perhaps he knew or sensed his imminent ousting from the BNP and made attempts at re-gaining his street cred, starting with the bunch of twats that turned out for the Dover protest. Let's see where he goes next, perhaps he'll return to his roots…
Liverpool Antifascists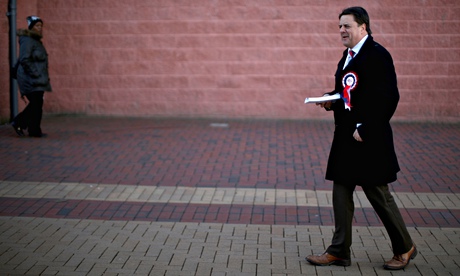 The British National party has expelled former leader Nick Griffin for allegedly "trying to cause disunity" in a bid to destabilise the organisation.
A conduct committee, established by new BNP chairman Adam Walker, informed the ex-MEP in a letter on Wednesday of the decision.
It stated: "We believe that, since being given the title of honorary president, you have put all your efforts into trying to cause disunity by deliberately fabricating a state of crisis.
"The aim of this was to again embroil the BNP in factionalism designed to destabilise our party."
According to the committee, this included preparing a report which lied about key party personnel and finances and approving the leak of the allegations on the internet.
Griffin has also been accused of harassing members of BNP staff, allegedly making physical threats…
View original post 582 more words